When it comes to finding the perfect hotel sheets, it is important to choose a manufacturer that is both reliable and reputable. The right manufacturer will not only provide you with high-quality sheets, but they will also offer a variety of styles, colors, and materials to choose from.
Why Quality Matters in Hotel Sheets
The quality of  hotel sheets can have a significant impact on your guests' experience. High-quality sheets provide a comfortable sleeping surface that will ensure your guests have a good night's sleep. This will not only enhance their overall experience at your hotel, but it will also make them more likely to return in the future.
Factors to Consider When Choosing a Manufacturer
When looking for a hotel sheets manufacturer, there are several important factors to consider. These include:
Material: Choose a manufacturer that offers sheets made from high-quality materials, such as Egyptian cotton, bamboo, or microfiber.
Durability: Look for sheets that are durable and long-lasting, so you can minimize the need for replacements.
Style: Consider the style of the sheets that you want to offer in your hotel. The manufacturer should have a variety of styles to choose from, including solid colors, patterns, and even custom designs.
Quality Control: Make sure that the manufacturer you choose has strict quality control measures in place to ensure that every sheet they produce meets high standards of quality and consistency.
Price: Consider the cost of the sheets, but don't let price be the only factor in your decision. Remember, investing in high-quality sheets is an investment in the comfort and satisfaction of your guests.
The Benefits of Working with a Trusted Manufacturer
Working with a trusted manufacturer can bring numerous benefits to your hotel. Some of these include:
Conclusion
Think high-end hotel sheets always have a higher thread count? In contrast, many luxury hotels choose sheets with about 300 threads count. According to textile experts, it is impossible to install more than 800 threads in a square inch of material. Companies that claim to sell 1500 thread count sheets like to twist two or three threads together. The end result is coarser bedding, which is more prone to pilling and tearing.
Choose the Best Hotel Sheets Manufacturer at
Goldsufang!
Choosing the right hotel sheets manufacturer is an important decision that can have a major impact on the comfort and satisfaction of your guests. By considering the factors outlined above and working with a trusted manufacturer, you can ensure that your hotel has the best sheets available.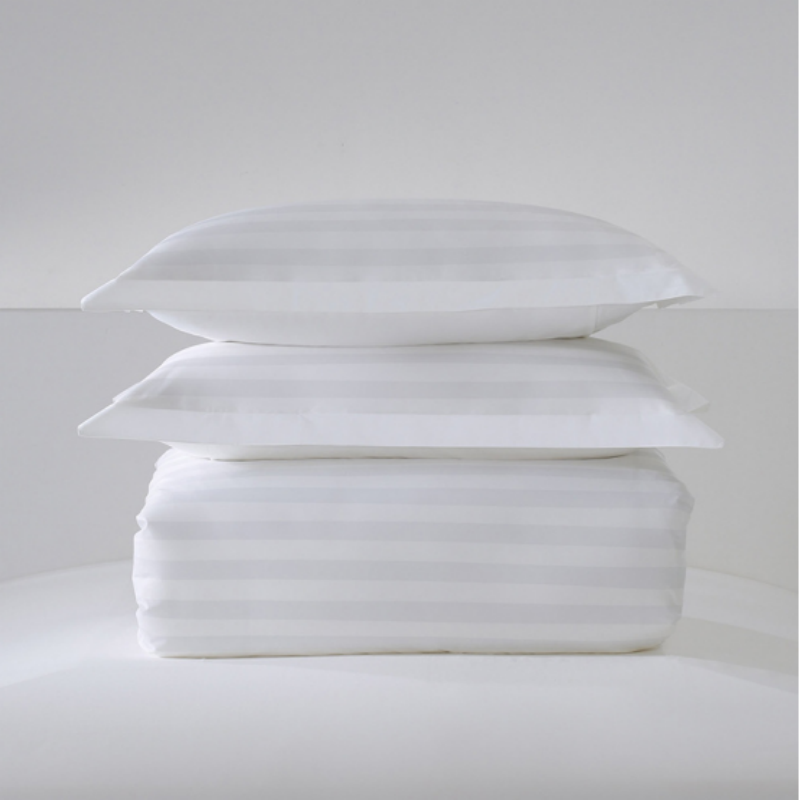 ---
Post time: Aug-18-2023